A trio of exceptional Welsh trainers have had their dedication to education and training rewarded by being named as finalists in the prestigious Vocational Qualification (VQ) Awards 2019.
Anna Bell, Louisa Mallett, and Mark Shaw, have succeeded to impress the judging panel and been recognised as deserving finalists in the Trainer of the Year category of this year's VQ Awards, which are designed to reward individuals and organisations for their commitment, hard work and achievements.
A hospitality apprenticeship assessor with Itec Skills & Employment in Cardiff, Anna Bell has mentored her learners to achieve excellent results, with an overall Framework Success Rate of 93% for 2017/2018.
But that success rate tells just part of the story of an extraordinary trainer that has refused to allow cancer to prevent her from bringing the best out of her apprentices who recognise her as their pillar of strength and support.
With more than 40 years behind her in the fields of professional cookery, kitchen management and vending, Anna's stand-out traits are tenacity, passion and thoroughness which are cascaded through to her learners who benefit from round-the-clock support, even from the hospital bed.
For trainer Louisa Mallett the well-being of the learner goes hand in hand with any qualification achieved.
Tutoring for the past seven years at ACT Training in Cardiff, Louisa's mantra is the development of the person alongside the practical training.
A strong advocate for well-being, Louisa has created an online well-being booklet signposting learners to sites that offer practical support on symptoms of stress and anxiety that can impact on learning.
As part of her digitally-led workshops, Louisa has created a series of Nearpods, an interactive classroom tool that develops digital literacy skills as well as allowing learners to go at their own pace either individually or in group settings.
The very best trainers go the extra mile in support of their learners; Mark Shaw also goes that extra hour, often working late at night to ensure that regular night shift workers have the same access to training and development as day workers.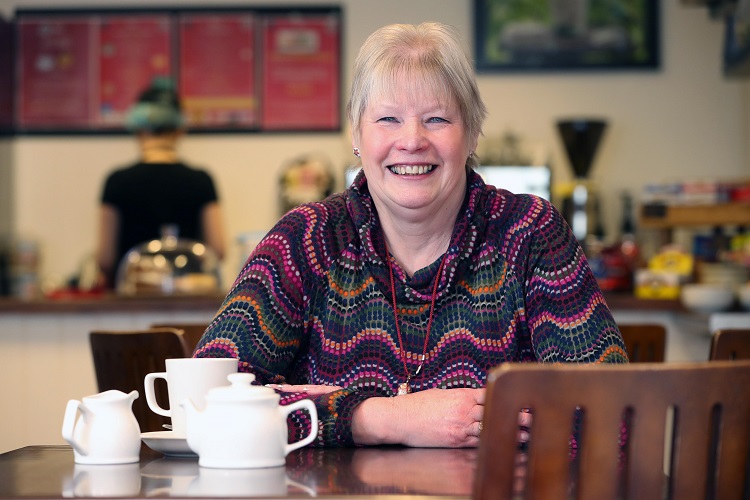 At Coleg Cambria, Mark is an assessor in Food Manufacturing and Catering & Hospitality and believes quality training to individual needs is the key to successfully developing learners. To understand their needs, Mark has put himself through industrial placements in restaurants and undertaken specialist courses in carcass preparation, butchery knife skills, cheese and ice cream manufacture and food auditing and inspection.
Mark has also embraced technology, sourcing online tutorials on cooking techniques for learners to study and replicate. He has also worked on a food costing workbook, helping junior chefs and front of house staff work on costings, gross and net profits and the impact of food waste on the bottom line.
Highlighting the importance of vocational qualifications to the economy, companies and individuals, Minister for Education Kirsty Williams said:
"Vocational qualifications provide a broad range of quality training for learners and a supply of skilled workers for employers, bringing in new ideas which can help businesses evolve and innovate.

"The VQ awards are an opportunity to celebrate the skill and commitment of the learners, trainers and employers who are raising the bar in the field of vocational qualifications.

"It's important we recognise these achievements and to be shortlisted is fantastic, so well done to all the nominees!"
In their 12th year, the VQ Awards celebrate those who use technical, practical and vocational qualifications to achieve success. A Vocational Qualification – VQ- award is a symbol of dedication towards your chosen profession. The awards help us to celebrate those Welsh learners, trainers and employers who are already going that extra mile when it comes to developing vocational skills and qualifications.
There are four award categories – VQ Intermediate Learner of the Year, VQ Higher Learner of the Year, VQ Trainer of the Year and VQ Employer of the Year – which encompass the spectrum of learning, training and employment.
The winners will be announced at a prestigious awards ceremony held at the National Museum Cardiff on May 15. The ceremony coincides with VQ Day, which celebrates vocational achievement and the benefits of technical, practical and vocational learning to both the individual and the Welsh economy.
The awards are jointly organised by the Welsh Government, the National Training Federation for Wales (NTfW), ColegauCymru/CollegesWales, Qualifications Wales and the Education Workforce Council. The Welsh Government's funding has support from the European Social Fund.