Unleash 2023: CCR Business Conference
Bringing together the latest thinking and best practices in how companies and organisations of Southeast Wales can build sustainable success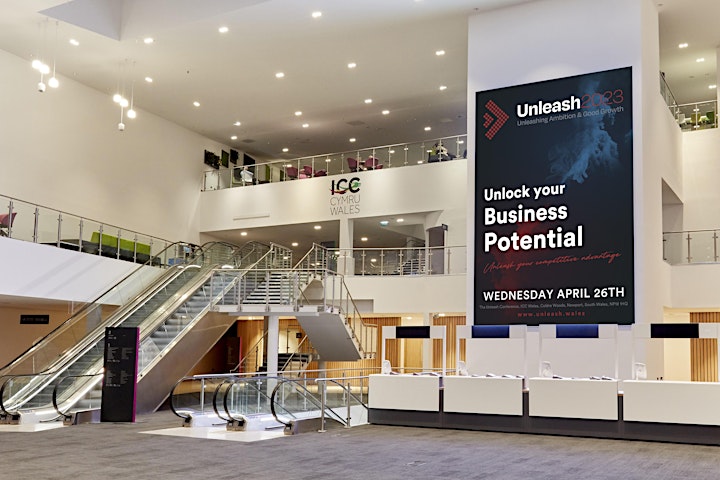 About this event
The CCR business conference for sustainable SME success
It's 'Your Day', if you're looking to maximise your potential and future proof your enterprise.
Seize your day. Unleash your potential and achieve 'good growth' select a breakout session in the morning and afternoon from some of the best in the business with a host of guest speakers sharing their knowledge on SME growth throughout the day.
Speakers include:
Kellie Beirne – CCR Director
Vaughan Gething MS – Welsh Government
David TC Davies MP – UK Government
Stephen Kelly – Tech Nation
Dr Wil Williams – Alacrity Foundation
Professor Cara Aitchison – Cardiff Metropolitan University
Damon Rands – PureCyber
Rhian Elston – Development Bank of Wales
Lee Jones (she/her/hers) – Microsoft
Eamon Tuhami – Hwyl Ventures
Giorgia Tomasello – Trovalo
Noel Mooney – FAW
Nigel Griffiths – Regional Business Council CCR
Agenda
*The Unleash programme is evolving and may be slightly amended for the day.
Opening Address
The State of the Region – CCR's business report with Kellie Beirne
Unleashing Tech
The dragon starts to roar – Wales sees turbocharged tech growth with Stephen Kelly
Unleashing Tech
Giving SMEs a competitive advantage through Machine Learning / AI with Dr Wil Williams and Giorgia Tomasello
Unleashing Innovation
Let's talk about University – SME collaboration – how universities can give SMEs the edge with Professor Cara Aitchison
Unleashing Innovation
How SMEs should protect themselves from cyber attacks with Damon Rands
Unleashing Talent
How embracing EDI can help drive SME success with Lee Jones (she/her/hers)
Unleashing Ambition
Be bold, Be brave – the new rules for ambition with Eamon Tuhami
Unleashing Growth
How to win investors and influence – what businesses need to prepare with Rhian Elston
Unleashing Growth
Beyond football, FAW's business journey with Noel Mooney
Closing Address
A summary with Nigel Griffiths