Description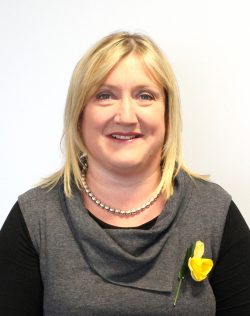 We will welcome Kathryn Jones, Sales and Marketing Director for Castell Howell Foods, as our guest speaker on Friday 14 June.
The lunch will take place at the Halliwell Centre, Carmarthen, where our members and their guests will be treated to a two-course meal whilst enjoying networking opportunities with other members of the business community from across the Swansea Bay region.
Castell Howell is one of the most impressive success stories of the food production industry in Wales, having started as a family-run farm in Trevaughan, selling goods to local businesses in the 1980s.
Last year, the company celebrated its 30th year. It is now Wales' largest independent food wholesaler, with an expected turnover this year in excess of £140m, over 6,000 customers, and it employs over 700 staff cross its wholesale and manufacturing divisions.
The Castell Howell story continues to evolve to meet modern tastes and demands, and Kathryn will share her insights into this evolution, as well as the satisfaction involved in seeing a home-grown firm celebrating the best of local produce and supporting Welsh growers and producers to thrive.
Tickets to Swansea Bay Business Club's June lunch with Kathryn Jones, are priced at £25 for members and £32.50 for non-members. This will include a two-course lunch. This event has been sponsored by Morgan and Morgan Total Office Solutions.
Bookings will close at midnight on Friday 7 June, one week before the event and guests are asked to arrive from 12:15 for a 1:00pm lunch.
To avoid disappointment early booking is advised.
Remember: You can pay online by card – just choose the Paypal option upon checkout. You do not need a Paypal account, just look for the option to 'Pay by card' on the Paypal login screen.
Paying by Cheque: If you would like to pay by cheque please choose "pay by cheque" at the payment options page. You will be emailed payment instructions.
Refunds/cancellations can only be made/requested no less than seven days prior to any event.
Standard two course business lunches – The event will come to a close around 3.30pm
Members & Non Member Prices
Individual members may book member priced tickets for them and one guest.
Corporate members may book unlimited tickets at member prices.
Non-members can join the club for as little as £40 per year.
For all payment options you will receive a confirmation email which serves as your invoice.
For all queries relating to your event booking, please contact [email protected].
The event is kindly sponsored by Morgan and Morgan Total Office Solutions
Cost:Varies – Members Ticket – £25 – Non-Members Ticket – £32.50
Book Here
WHEN:14th June 2019 – Arrive from 12:15 for a 1:00pm lunch
WHERE:Carmarthen – Halliwell Centre
SOURCE:swanseabaybusinessclub.com